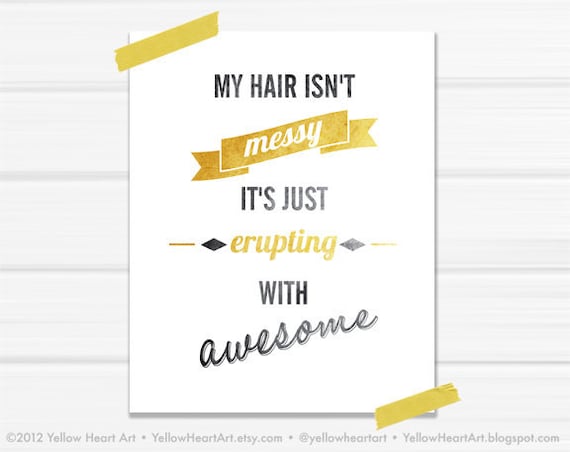 A couple of months back, I started watching the TV series
Hair.
For those who didn't see it, it's kind of like
Project Runway
for hairstylists. My favourite contestant was a woman called
Dominika
, and I was far more interested in her own hair than what she did to her models'! Every episode, she had the craziest, most wonderful hairstyles and I got real hair envy.
You see, being born with super curly, frizz-prone hair is not great. As a teenager, I had to watch all my friends get awesome pixie crops, fringes and, later, emo styles. All this time, I was stuck with two plain old hairstyles: Long curly or short curly.
Then, in 2013, I discovered the wonders of GHDs and minimal hair washing. I started growing my hair and now it's exactly how I want it: Long, straight and, thanks to fewer washes, smooth! No frizz here thanks.
The problem is, I never had those teenage years of experimentation and now I don't have a clue what to do with it. I have three go-to hairstyles: Loose, ponytail or plait. Woohoo, adventurous! So, this month, I plan to make like Dominika and go wild with my hair!
Just two goals this month, then, and they are:
Devise four new (preferably simple) hairstyles.
Practise my wedding hairstyle since I'm doing my own.
Wish me luck, and if you have any advice or hints, let me know!