Watching Chitty Chitty Bang Bang, Rich wondered where the little villages were. I looked it up and found this cute little video. So lovely to see that the filming locations are almost totally unchanged!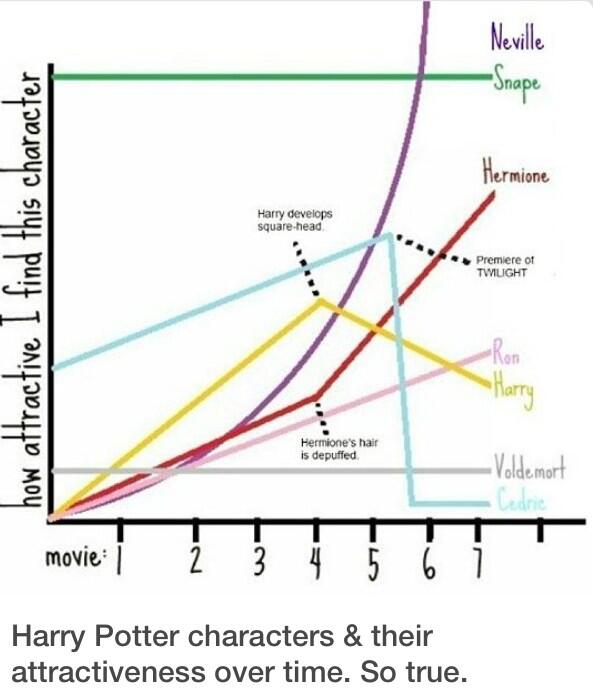 I saw this on Twitter, so I have no source for it but my word it's true (minus the part about Neville. Nobody is more attractive than Snape!)
Watching
Deathly Hallows part 2
with Rich, I told him that the part where Harry snaps the Elder Wand always reminds me of Mean Girls. Turns out, I wasn't the only one to think that!
Other stuff
You guys, the
Ministry of Magic
has a real, live website! MAGIC IS REAL! REAL, I TELL YOU!
Want to feel 20 years older?
All these films are turning 10 years old
. How is that possible?
Rich and I watched
Russell Brand's Messiah Complex
this week. His vocabulary makes my heart sing!
How common is your birthday
? Mine is one of the least common ones there. This makes me happy.
Now this is incredible! Solanah at Vixen Vintage discovered a box filled with
photos of a young girl in the 40s
. The photos document her life over several years, becoming a mother and being a bit silly, but her identity is a total mystery.