It's been over a year now since I first got my acrylic nails and it's insane how much they've changed my life. Seriously. Before I got my nails, my dermatillomania was spiralling out of control. In fact, I'd just finally opened up about it to my doctor after suffering for 15 years. Then, suddenly, I had these nails and it was physically impossible to pick my skin. At first, I found this really distressing but I very quickly lost those compulsions and now I'm (almost) entirely scab-, pick- and scar-free. In fact, my doctor's said that next time somebody comes in with dermatillomania, he's going to recommend they get acrylic nails!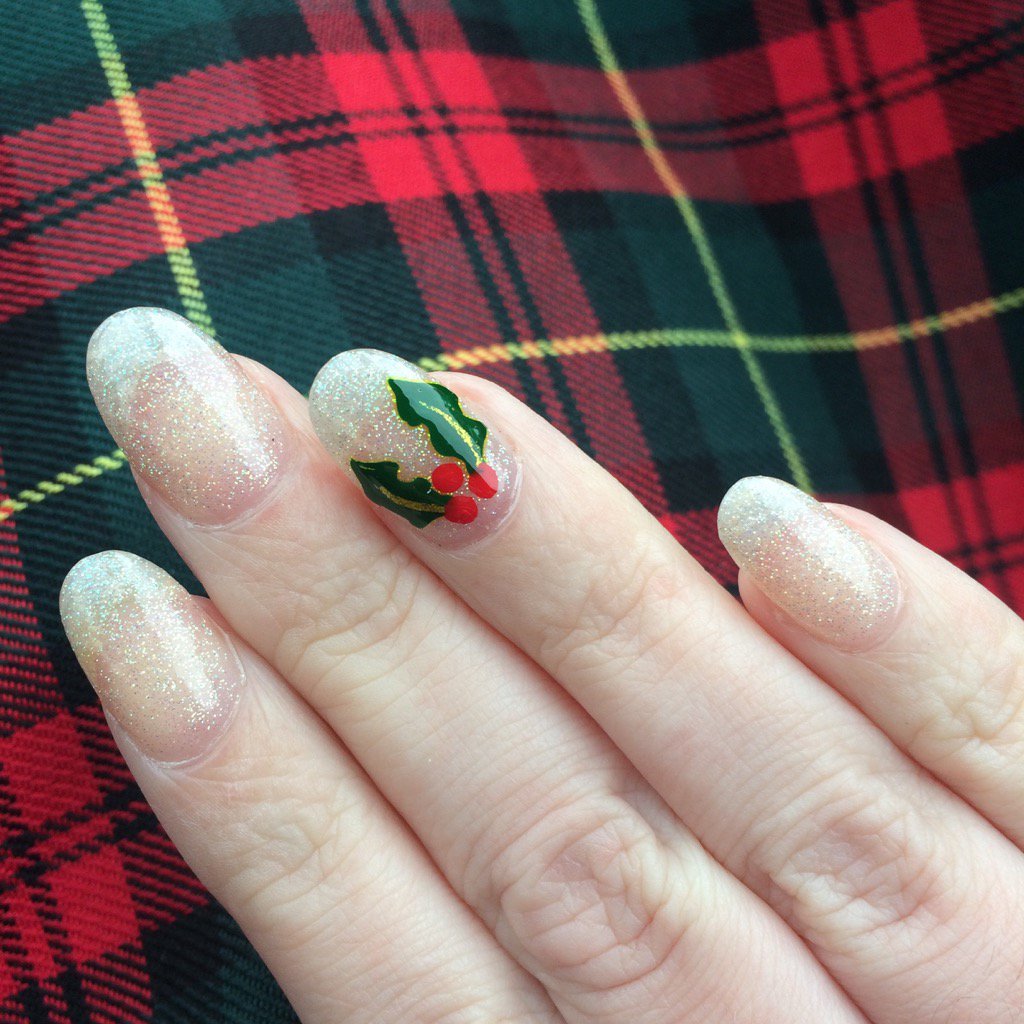 X Factor-style sob story aside, these festive nails are the best ones I've had in the whole year! I asked for silver nails with a holly design on my ring finger but what I got was so much better! The base is a white-based Daisy glitter which wasn't named, but it's topped off with China Glaze Fairy Dust- a gorgeously shimmery product with super-fine glitter particles. It's insanely sparkly and glimmers like ice in the light. In fact, they look just like they've been dipped in snow!
I cannot get over how gorgeous they look and keep staring at my hands! Unfortunately, because the shade is so transparent, it keeps getting stained by my festive Twiglets eating but that's just a sacrifice we have to make at Christmas.
Buy China Glaze Fairy Dust
here
Affiliate links have been used in this post
Bloglovin' // Twitter // Instagram