Every blogger knows that the best thing about blogging is the wonderful people you meet. This is largely down to those brave bloggers who take it upon themselves to arrange events and meet ups, one of whom is the incredible Lauren at
Blonde Vision
. As
@LDNMeetUp
, she organises absolutely amazing events in the London area, and earlier this week ran the second of her annual Secret Santa meet ups at Winter Wonderland in Hyde Park.
The event works in much the same way a usual Secret Santa does- you're given a name and have to buy that person a present without revealing who you are. Lauren used a fantastic site called Draw Names that meant it was totally random and not even she knew who we were partnered with. Another huge benefit of this is that it wasn't reciprocal so I had no idea who was buying my gift (and still don't!). However, Lauren's Secret Santa had a little twist.
Instead of sending her gifts in the way most blogging Secret Santas work, we all met up at Winter Wonderland in Hyde Park to hand over our presents in person, the old-fashioned way. We met up in the Bavarian Village but, as it's a pretty large area, I couldn't find the bloggers anywhere! Normally you just look for a big group of blogger-looking girls but there were gangs of stylish girls everywhere, which made everything much harder!
After sending Lauren a panicked text saying "Help! I'm next to the huge creepy man with a bird!", she called me and guided me towards the group, where I perched on the end of a long bench. We were waiting for a few more lost bloggers and I was relieved as, one by one, they all contacted Lauren to say they were next to the huge creepy man with a bird. Not just me then!
Once everybody had arrived, we exchanged gifts. I received a great gift and a super adorable card from my Secret Santa, which I'll share soon, although I still have no idea who they were! Thank you whoever you are! I was buying for Fran, and I'd picked out a Harry Potter colouring book (obviously), which she absolutely loved. I've been talking to Fran for a while on Twitter so I was really excited to meet up. Thankfully she was absolutely hilarious, and has the most gorgeous nails ever!
When all the presents had been exchanged, we headed off to get some food. Unfortunately I was too busy chatting to realise everybody on my bench had stood up... until I went crashing to the floor. Memo to self: Don't sit on the end of a bench again!
We grabbed some burgers- which had very interesting udder-esque ketchup dispensers- and then walked around to Mr Fogg's pub which is incredible. Considering it's a temporary structure, it looks exactly like an old, posh Victorian establishment. Taxidermy and art adorns the deep green walls with the most beautiful traditional Christmas tree in the corner. Even the exterior is covered in luxurious lit-up wreaths and garlands, with a bunch of mistletoe hanging over the door. It was absolutely beautiful.
By this point, people were starting to leave, so we headed back towards the entrance, stopping for a ride on the teacups on the way. I ended up in a teacup with Fran and her unicorn balloon, which was most probably the funniest teacup ride I've ever had.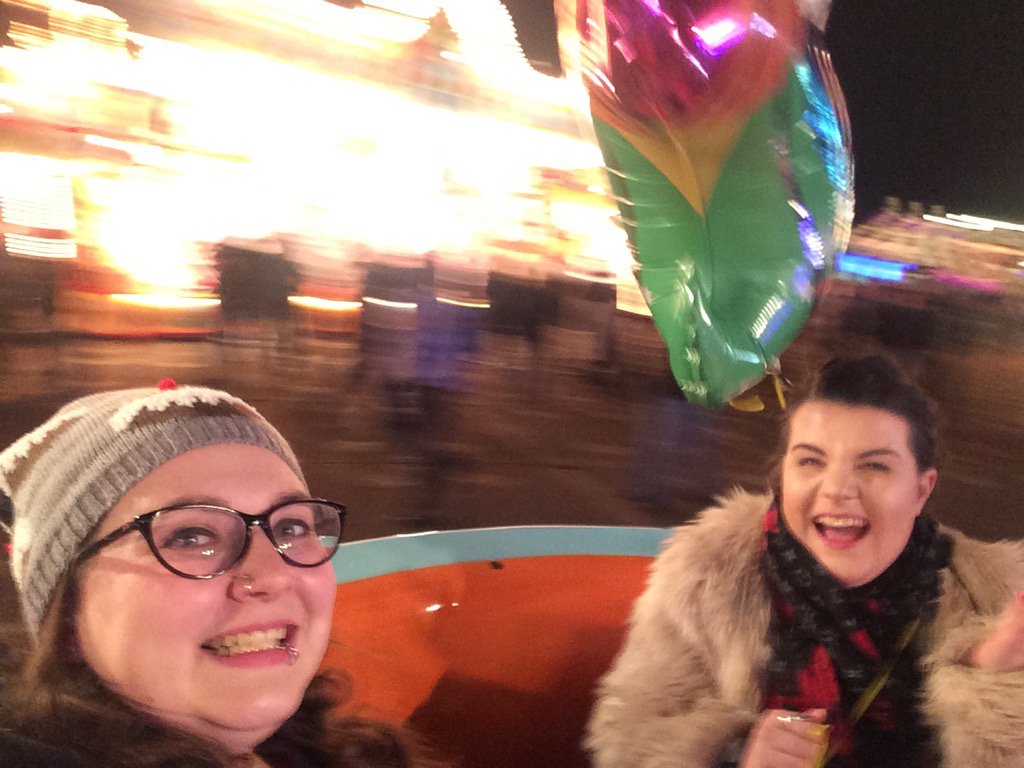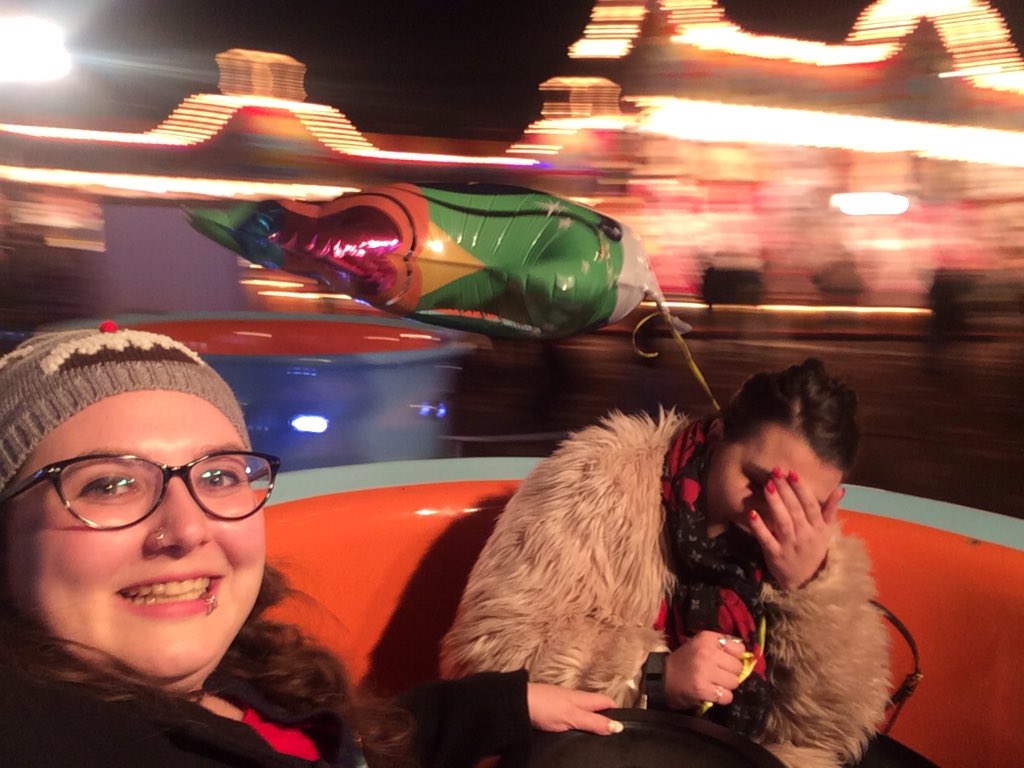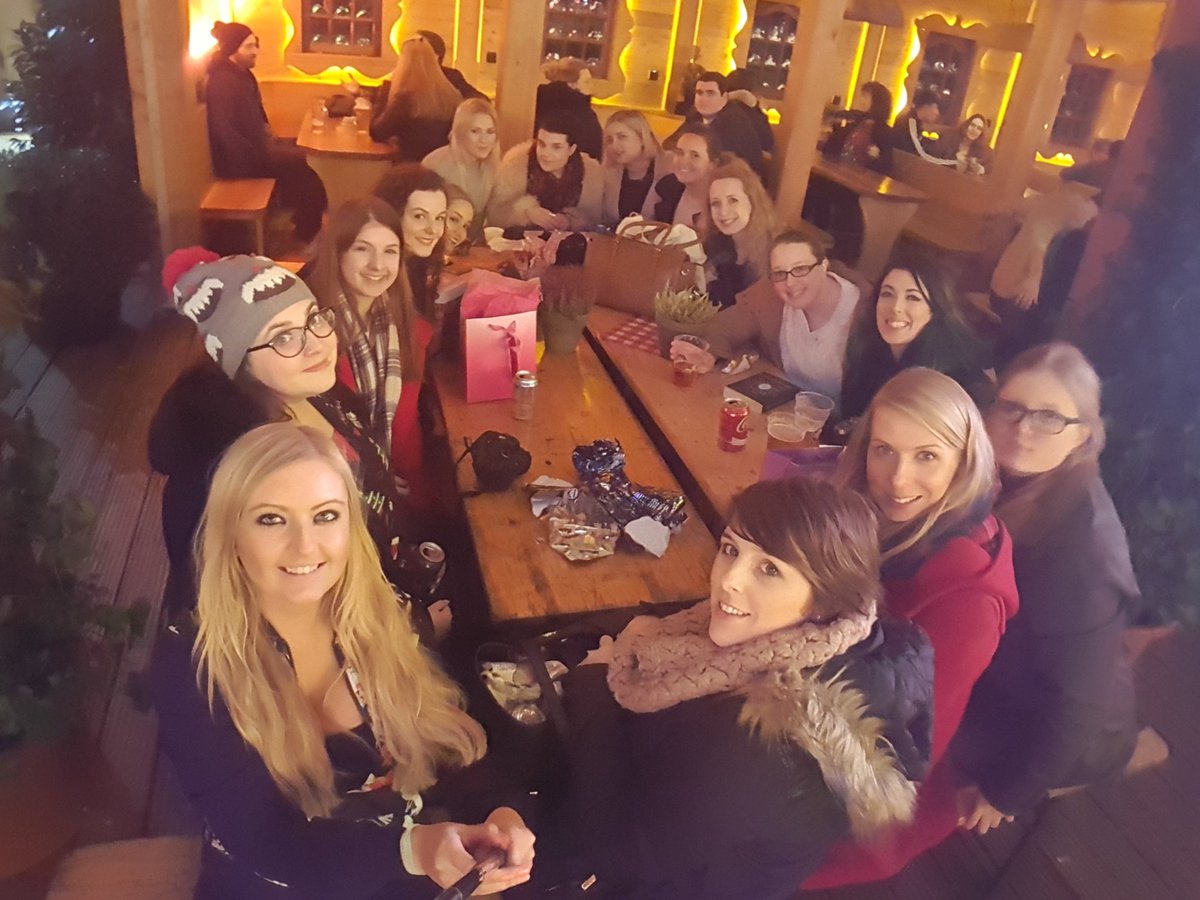 I had a fantastic time at the LDN Secret Santa event. Next up is a trip to the Icebar in January and I am insanely excited for it! Thank you Lauren for such a great time- and for the tip about wearing warm shoes at the Icebar!
Bloglovin' // Twitter // Instagram