Immigration. Everyone has an opinion on it and it's very easy to see migrants like, as David Cameron so sensitively put it, a swarm of figures. But how many of us stop to think about each one of those figures as a person, a human, somebody who is just like us? It seems every week there is another report of somebody dying on their way to the UK: hundreds drowning in the Mediterranean, hit by trucks in the Channel Tunnel,
falling out of planes.
Think about it: These people, who are just like us bar the country of their birth, are literally dying rather than stay in their home nations. Can you even imagine how horrendous your life would have to be for the risk of falling out of a plane to be a better prospect?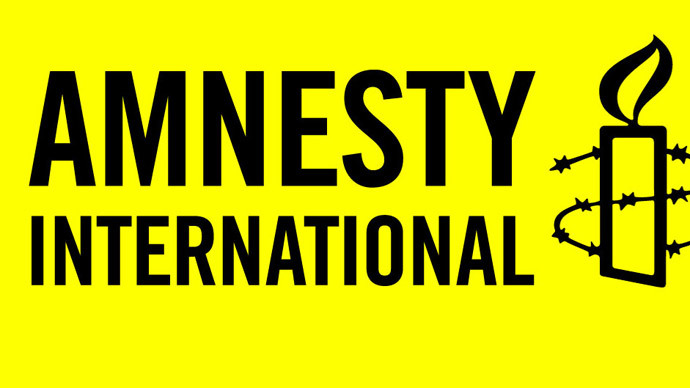 The thing is: We can't. Those of us who have been born and bred in the UK cannot possibly imagine what their lives must be like. We are so incredibly lucky to live here, where we are safe from war and natural disasters, where we have free healthcare, where we have freedom of speech and will. I seem to be a dwindling minority but, by God, I'm happy to share that with people who need it.
Of course, the saddest thing is how many people fleeing their homes are children. Nobody gets to choose where they are born and it's a sad fact that a huge proportion of the population willl be born into poverty, war and disaster zones. Last year,
2900 people
drowned in the Mediterranean on their way over to Europe and in April, it was reported that
1
700 people had drowned in 2015 so far. Of those, hundreds have been children (
this article
suggests that number could be up to a fifth). Around half of these are from Syria and the Horn of Africa.
Amnesty International is
working doggedly
to improve the lives of migrants and refugees. Among their campaigns are calls to rescue those who are dying in the Mediterranean, secure a fair asylum system and resettle vulnerable Syrian refugees. Amnesty run a series of campaigns that rely on volunteers, so
joining a group
will help you get involved with these. Of course you can also
donate
or take part in a
sponsored event
.
If you care about human rights, get involved. The simplest ways to
take action
include signing online petitions and sending emails. There is no excuse to keep your eyes closed and stay blind to the plight of others. These aren't just swarms invading our shores. They're people, and they need our help.
Bloglovin' // Twitter // Instagram